Get ready for a night of fun, secrets, & suspense! Host an amazing murder mystery party at home.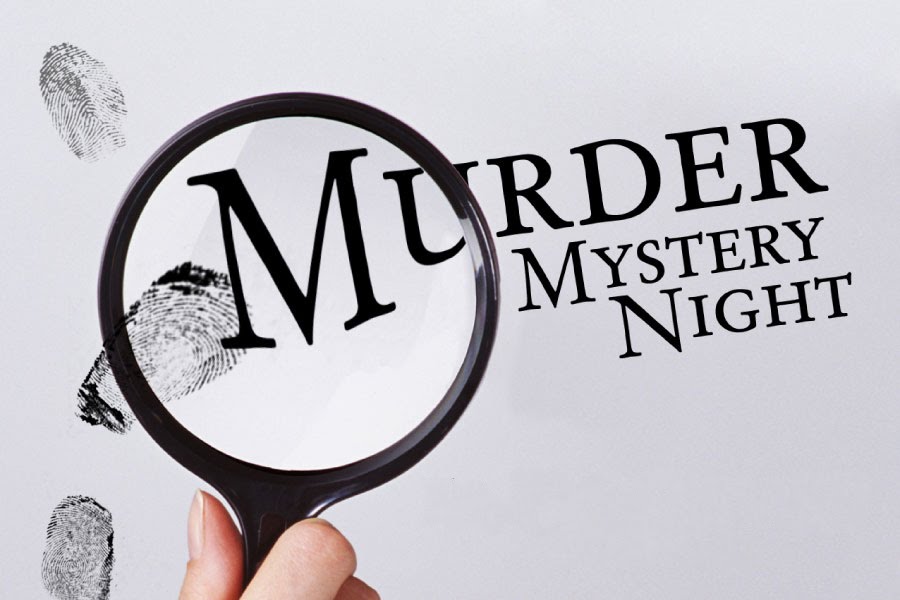 If you're thinking about hosting a murder mystery party game, or just a themed party of any kind, you might be a little overwhelmed with all the options. It can seem like a few too many choices- and what do some of the options even mean?
For example, you may be wondering if a downloadable game will have everything you need, or if you need to purchase an extended version. What happens if your game comes with "pre-party" clues and set up but you don't have enough time?
All of these questions and more will be answered below. Plus, by the end of this article, you'll be able to confidently choose the perfect game for your party. (We also mention one of our favorite party games for any group near the end.)
Common Questions About Mystery Party Games
If you've never hosted or even been to a murder-mystery-themed party, you will have at least one or two of these questions.
Will Mystery Party Games Work for Large Groups?
First, let's define "large groups". The minimum suggested size for most mystery party games is 8 players. Most games can be made to work with one or two fewer characters, but eight is the minimum. Some people already think that's a pretty substantial size for a group.
Most standard murder mystery game kits will easily scale up to 25 players and some even include materials for up to 32. This should be listed on the site where you find the game. If you have more people attending your event, you may want an "extended" party kit. These show you a workable way to play the game with very large groups, sometimes this can even be over 100 players.
What If My Guests Don't Know Each Other Well?
Games of any kind are a great way to break the ice and make fast friends out of strangers. If possible, it's usually a good idea to assign the main roles to people you feel and the most outgoing. If you aren't sure, you can also ask who would like to play a more "active" role. This may, however, mean you, the host, need to know who the "murderer" and "victim" will be.
Still, it may be just as fun to assign roles at random and see how things shake out. It will make for a memorable experience either way.
Will the "Murderer" or the "Victim" feel left out?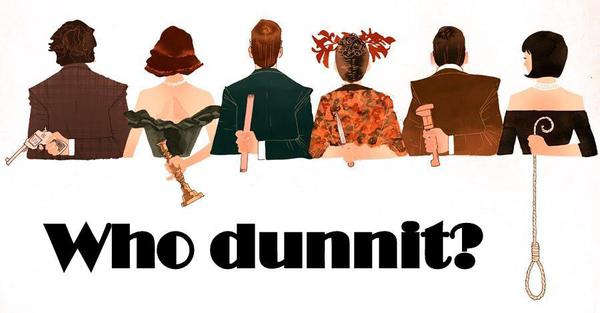 It's a common misconception that the "murderer" knows their role from the outset. In most professionally prepared mystery party kits, it's possible to the "murderer", "victim", and even the host to delay when you learn the identity of the "murderer".
Will the Host Know the Outcome?
As stated above, most kits have an option to delay the reveal of the "murderer" to the host.
How Long Will The Party Last?
A murder mystery party can take as few as 30 minutes after an explanation of the rules. Other games are meant to take a number of hours to a full day of activity, including "mini-games" and side activities that will help guests puzzle out the crime and motive or motives.
How Much Time Do I Have to Invest In Pre-Party Preparations?
A common concern is how much time a host needs to invest in a party like this. If you purchase a kit with digital materials, it's possible that your time investment will be limited to sending a few emails, determining roles, and mailing invitations. That's even if you choose a kit that starts the game before the party begins.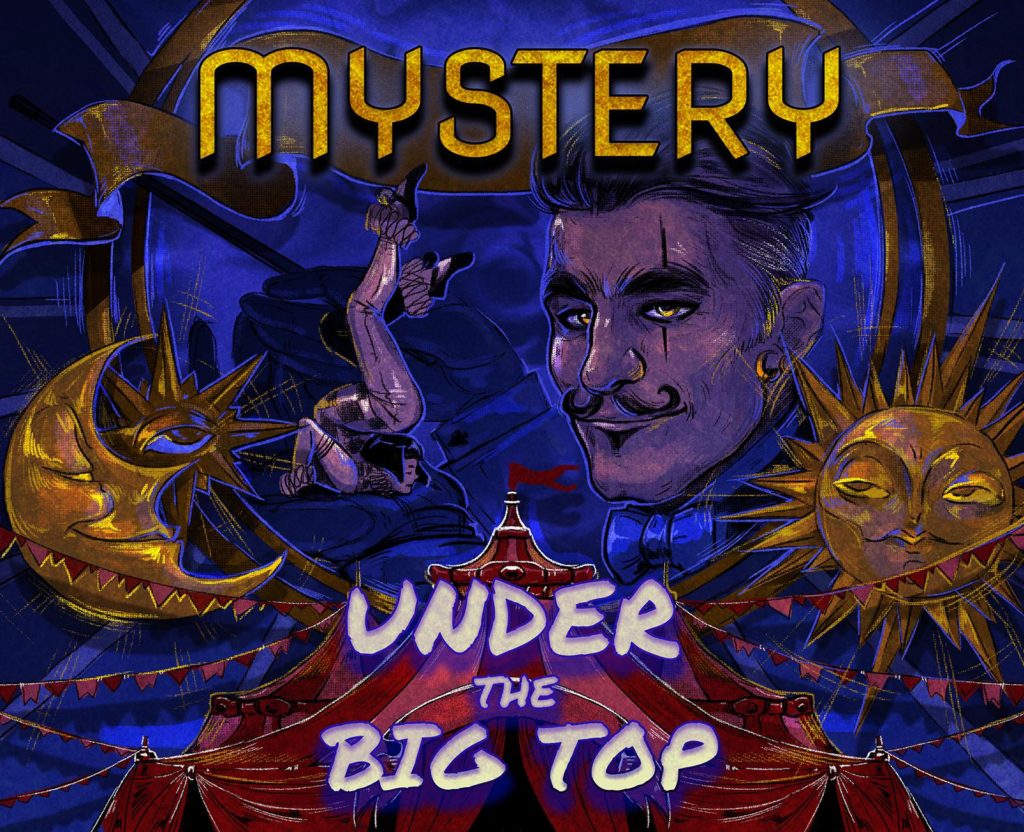 Will I Need to Buy Any Physical Props or Other Items?
All physical props and costumes are optional. It's possible that they will enhance the experience, but it's also possible to use one's imagination. Alternatively, you can suggest that guests bring their own props and costumes.
Why A Well-Made Mystery Party Kit Just Works
Party kits, digital download or physical, are meant to adapt to certain situations. These kinds of parties are meant to include quite a bit of improvisation in most cases. If you're not comfortable with that, there are a few kits out there that are completely scripted, but many feel that these take the fun and unpredictability out of the game.
What Makes a One Mystery Party Kit Better Than Another?
There are a few factors that every professionally curated mystery party kit should include.
Pre-Party Clues and Materials – The easiest way to get guests into the right frame of mind and build anticipation is to start the game well before the party.
Variable Number of Roles – What if someone can't make it at the last minute, etc? You may need to adjust your number of players.
Slow-Drip Clues – You don't want a rushed game, you want one with plenty of content. It should be planned to last a few hours, with different clues being revealed at certain intervals or in case of specific events.
"Murder" Mid-Party – The "murder" shouldn't occur as soon as all of you guests are introduced. It should come once everyone has met and begun getting into the spirit of things.
Well-Written Scenario and Materials – From the product page or sample materials, the quality of the writing of any given game should be evident. If you read something and it appeals to you, that's a good sign.
Where Should I Start?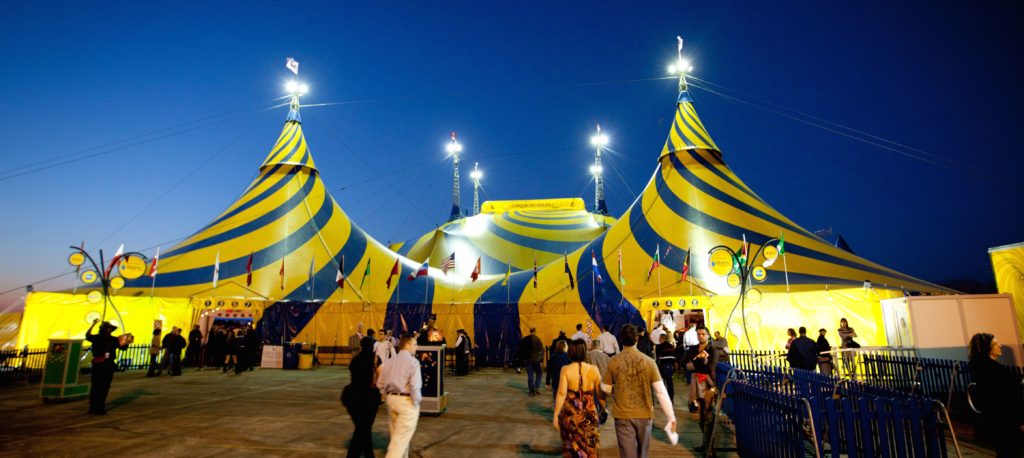 Now that you know what to look for in a party game, you may want to take a look at one of the best party games for new hosts (or even experienced groups). With a fun circus theme, "Mystery Under the Big Top" is one murder mystery party game that's fun for a wide range of different guest types.
The ideal group size is, of course, eight players. However, this game can be played just as well with as few as five people and as many as 18. Even if this doesn't fit the bill for what you need, it would be a good idea to take a look at the game to get an idea of what a good mystery party game looks like.
Right now, there's even a small discount on this game. It was previously $69.97 and is now just $44.97. Sure, it's only a few dollars less- but you could use them to purchase a few fun props for the evening.
100% FUN GUARANTEED!
Mystery Party Kits is a great company that offers several murder party mystery games for adults. 100% FUN and Satisfaction satisfaction guaranteed! Buy the Under the Big Top Game today!
SPECIAL OFFER: Under the Big Top 36% Off