With Over 1 Million Units Sold Worldwide, This is The Most Affordable Solution For Your Home!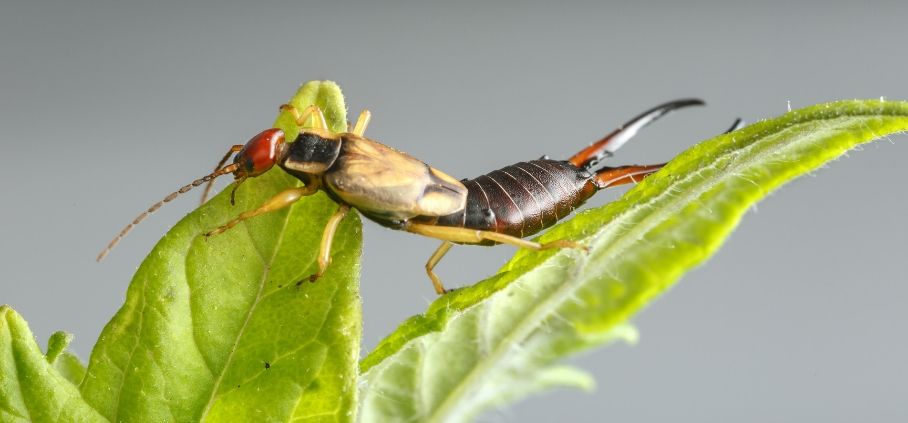 Have you been trying for weeks now to grow a garden of bright and colorful roses only to find half of their beautiful petals eaten? Are you tired of your dahlias, zinnias, and marigolds looking like they were eaten by termites? Want something that will help ensure your veggie patch survives long enough to be harvested? Want a quick fix to keep out those scary looking pincher bugs?
Growing a bountiful flower or vegetable garden is tough work with all of the tilling, weeding, watering, and planting that goes on. But when we look at that vase full of fresh flowers or a pantry full of homegrown veggies and fruits, the work is always worth it.
Unfortunately, many bugs love to take their share of your garden which means pesticides and every DIY garden pest hack known to man is used in an attempt to rescue your garden. Anyone who even keeps a house plant knows of the buggy struggle. From spiders and wasps to caterpillars and earwigs, there is no plant that is safe from a hungry bug. Or are there?
Don't throw the towel in just yet!
With this reliable insect repelling method and some patience, you can take back your garden and enjoy a happy growing season with one less stress on your mind. In fact, it will work so well your fellow gardeners may even give it a go too!
Why an Army of Earwigs are Invading Your Garden and Yard But Not Your Ears
Earwigs… big, creepy and insatiable. Earwigs are like any other plant-loving insect they take any green they can get their little pinchers on without mercy. These little icky invaders are a common complaint among anyone looking to build a rose garden, try their hand with zinnias and dahlias or looking to cut food costs with a veggie patch.
But what gets these bugs running to the garden gates so quickly? Do they eat all plants or do they too love the allure of all those pinks, yellows, purples, and reds? Are there safer ways to get rid of them without hurting the butterflies, ladybugs, and bees?
When it comes to facing an earwigs infestation you may feel lost, frustrated, and a little grossed out by their appearance. Fear not, they are not hard bugs to get rid of. But first things first, what is drawing the earwigs to your garden?
As you may have already figured out earwigs love roses, marigolds, zinnias, and dahlias about as much as you do. But these aren't the only plants that warrant their attention. Earwigs are omnivorous and feed on dead bugs, other buggy pests such as slugs and aphids, decaying wood, plant pollen, lilac, strawberries, lettuce, fruit trees, and more.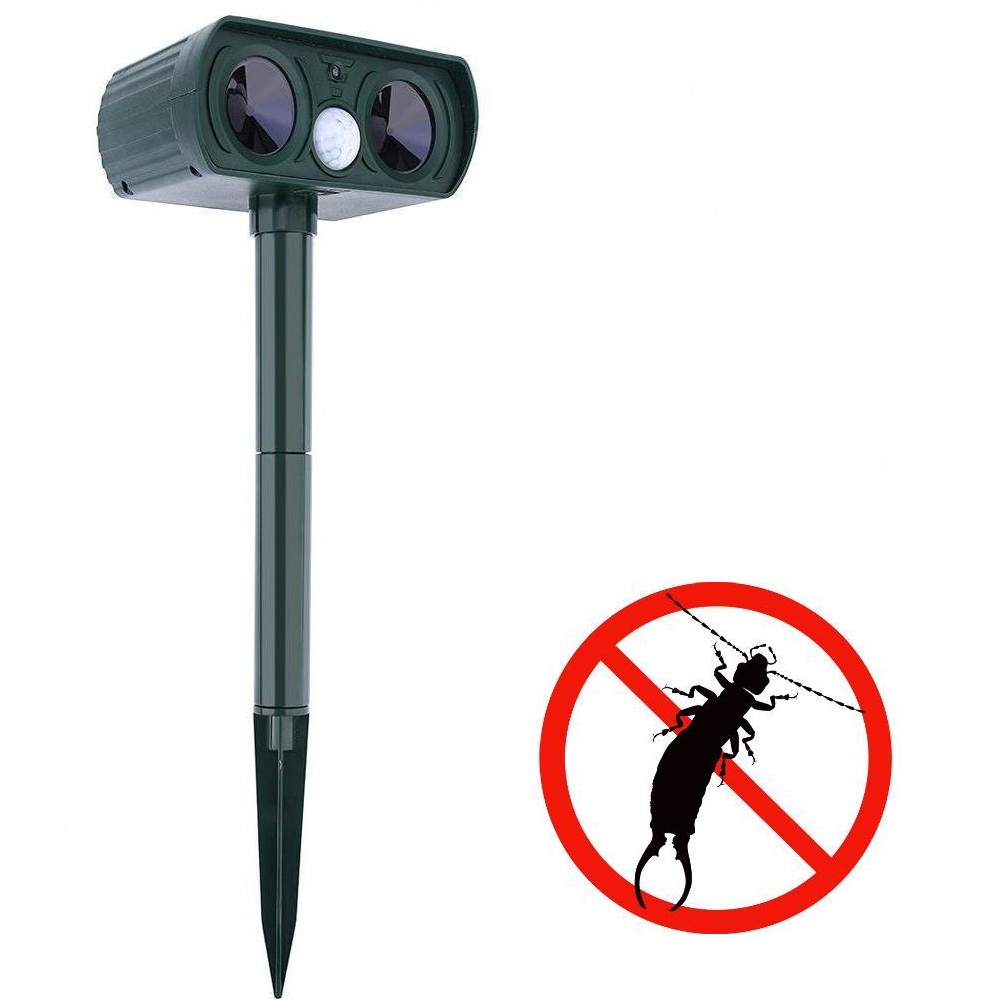 Earwigs tend to be around ¾ of an inch long, come with two sets of wings, and their iconic pinchers being the biggest giveaway, outside of the massive holes in your garden's many leaves. Earwigs love all things that are damp and dark which is why the rainy season is their favorite season and your home can even be a place of refuge. They love the shade and tend to burrow around their food source.
The real earwig challenge is having to deal with their fast breeding habits. Earwigs can produce up to 40 to 50 eggs and will bury their brood underground. These eggs only take a week to hatch which means you will need to be very proactive with getting rid of the earwigs before their offspring continues their garden invading legacy.
Are Earwigs Dangerous?
While many people fear earwigs because of the old wives tale that gave them their name, earwigs do not want anything to do with your ears. In fact, earwigs for the most part, are harmless to humans unless you accidentally step near their eggs, in which they will only pinch you. Earwigs, when in small numbers, can actually be beneficial to your garden.
However, if an earwig does pinch you, just wash the area with soap and water and let the bitten area dry. Earwigs do not produce nor excrete any poisons and/or venom.
On the other hand, earwigs are a definite enemy to many soft-bodied bugs and plants. While the earwigs' love to eat many garden pests they may also feed on your butterflies' eggs, worms, and other garden-friendly insects too.
Outside of harming sweet caterpillars, worms, and butterfly eggs, the earwig has no qualms of pinching your curious cat or dog. Earwigs that are crushed or disturbed will produce a strong odor, although this too is not harmful to humans or pets.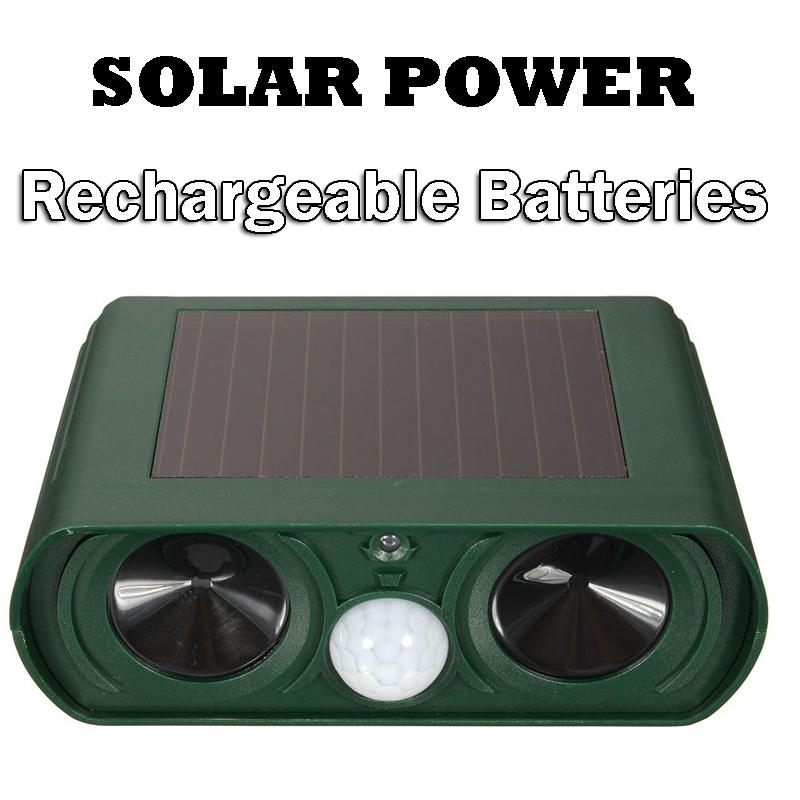 The Few Tactics That Can Save Your Beautiful Flower and Vegetable Gardens from Earwigs
Now that you have a gist of what the earwig is and why they infest your garden so quickly, it helps to know how to take back your garden from these foreign pinching invaders. There are a few methods to help repel earwigs without harming other more helpful insects.
One method is using oil traps. Filling a used tin can with some leftover vegetable oil sounds easy enough and it can be fairly effective for earwig population control. But you also run the risk of other more valuable bugs falling into the oil and dying which is no good for keeping your garden well pollinated.
Diatomaceous Earth is a highly recommended method for dealing with a wide variety of garden pests and does work very well. Unfortunately, this method works too well and kills off other bugs such as butterflies, moths, ants, ladybugs, spiders, and bees. With dwindling bee populations you may want to be wary of using too much of this DIY garden hack.
So what can you do? If both methods harm bees and other helpful insects, what else is there that can get rid of just earwigs?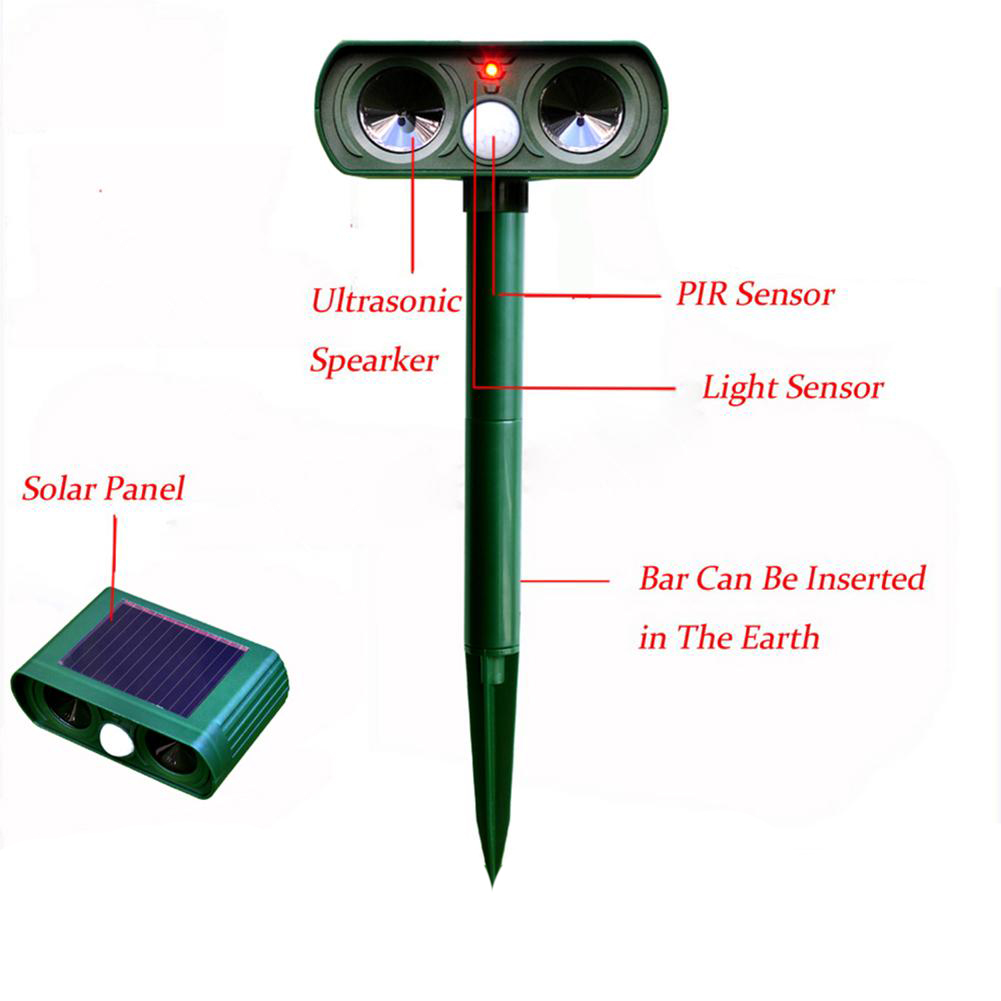 Don't worry, there is still one more trick to try to make those earwigs say bye-bye. The best method of all that will get rid of earwigs without harming the happy, buzzing bees is an ultrasonic earwig repeller!

Using an Ultrasonic Earwig Repeller to Kick Those Pesky Earwigs Out of Your Garden for Good
You can finally breathe with a sigh of relief knowing your garden will be protected with minimal effort. No pesticides, no traps, no stinky sprays, no nasty oil cans, and no more earwigs. All you have to do is get a few of these handy repellers and post them around your garden area and let them do all the bug repelling work for you.
With these high-quality ultrasonic earwig repellers, you get a reliable garden tool that is also solar powered and waterproof. But the best part about these devices is their range. One of these ultrasonic repellers will give you 30 to 2425 square feet for full garden and yard coverage.
So are you ready to enjoy the fruits of your labor this growing season? Then order one of these ultrasonic earwig repellers today. Ordering today not only ensures a fast and easy solution to your garden woes but you also get this handy garden device for a great 50% discount!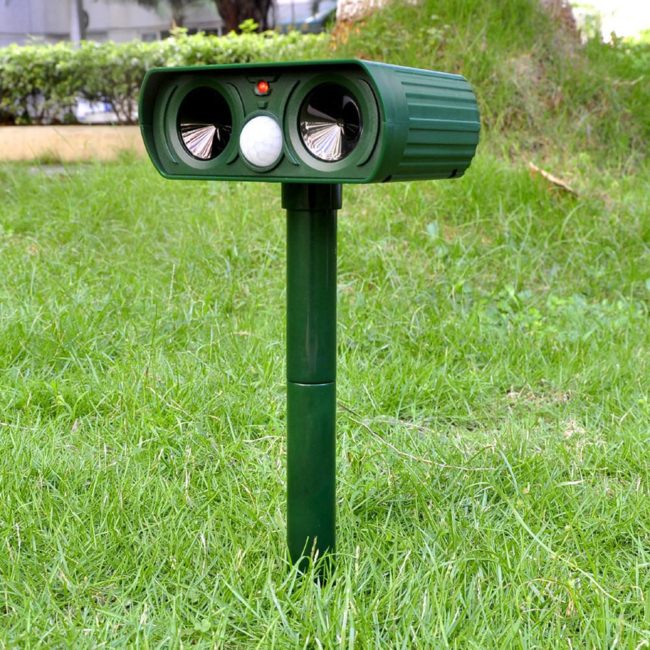 Instead of paying $99.99 to shoo away those creepy earwigs, you get to tell off those unwanted bugs for only $49.99. But wait, there is more! You get this awesome discount, an environmentally safe solution in 48 hours or less and a 100% risk-free 30-day money back guarantee, no questions asked.
Get Rid of Earwigs In 48 Hours Or It's FREE!
Pest Destruct is a great company that offers mind blowing guarantee… If you buy this Ultrasonic Earwig Repeller and still have earwigs in your yard or garden 48 hours after applying it, you'll get your money back and keep the device! Your satisfaction is 100% guaranteed! Buy the Ultrasonic Earwig Repeller today!
SPECIAL OFFER: Earwig Repeller 50% Off
Solar Earwig Repeller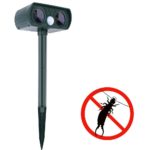 100% Satisfaction Guaranteed
10/10
Pros
Eliminates Unwanted Guests Within 48 Hours
Zero Noise
Safe For Children And Pets
Super Easy To Use
100% Money Back Guarantee
Cons
Special Offer Is Limited Time Only